Ch. Bonnyville's Nautical Knight
"Bandit"
Bonnyville's Sleepless Knight x Ch.Bonnyville Midnite Enchantment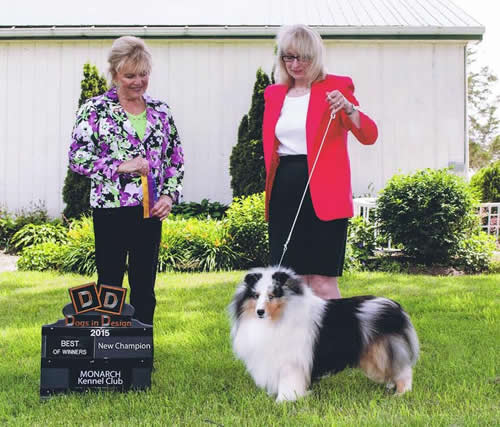 Ch. Bonnyville's Nautical Knight picked up his remaining points this
spring by taking the Breed and as well as Group 2nd under Judge L. Paradis.
Pictured with Judge Diane Millar awarding "Bandit" his final points needed
towards his Championship title.
This gorgeous Blue Merle has correct structure, body outline and beautiful head planes. He went BOW for 3 pts at his first show. Bandit carrys a profuse coat, has a sweet eye and a happy go lucky temperament. He is one of Bonnyville's favourites. He is now standing at stud to approved bitches.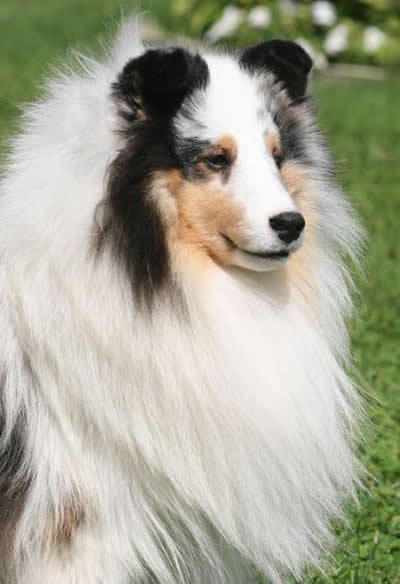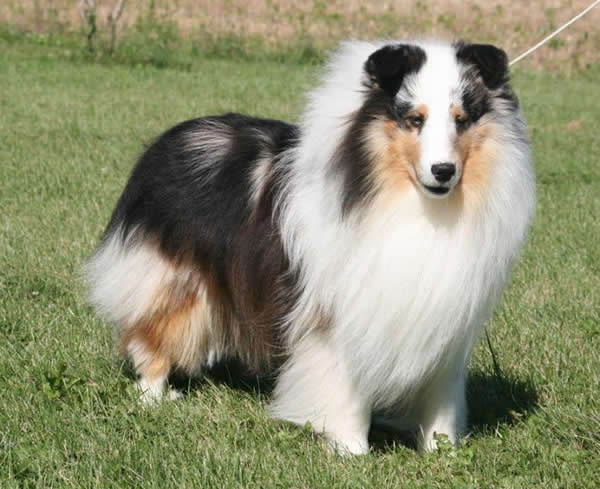 15 months of age
13 months of age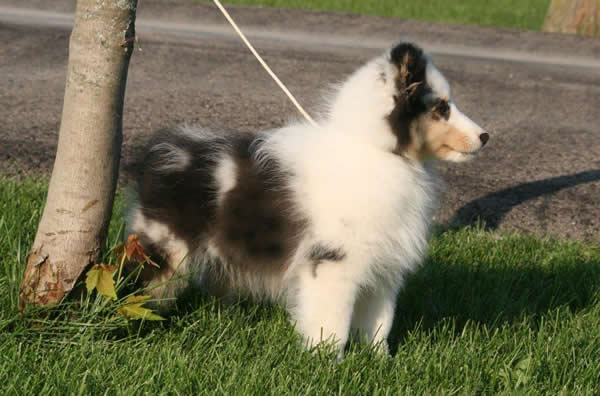 Bonnyville's Nautical Knight as 12 wks of age
DOB: May 25 2013
Eyes Cert: Normal
Proven and Standing at Stud to approved Bitches

Pedigree - PDF Format
BISS AM/CAN/JAP CH GRANDGABLES IT'S SHOW TIME ROMC
BISS AM/CAN CH GRANDGABLES BOY OH BOY ROMC
CH LYNPHIL'S MONTARA
CH BONNYVILLE'S HIGH HOPES
AM/CAN CH CINDAHOPE TRADEMARK ROMC
CH BONNYVILLE NITELATCHES PASSION
Fairfax Bonnyville Sweetdreams (8 Champions) ROMC
Bonnyville's Sleepless Knight
AM/CAN CH CUB HILL STEEL WHEELS
B.P.I.G. CH. BONNYVILLE NAUTILUS
CH BONNYVILLE'S MIDNITE ENCOUNTER
Bonnyville's Fascination
Bonnyville Ross Roi Legend
CH BONNYVILLE'S MESMERIZE
Bonnyville's Forever A Song
CH BONNYVILLE'S NAUTICAL KNIGHT
BISS AM/CAN/JAP CH GRANDGABLES IT'S SHOW TIME ROMC
BISS AM/CAN CH GRANDGABLES BOY OH BOY ROMC
CH LYNPHIL'S MONTARA
CH BONNYVILLE'S HIGH HOPES
AM/CAN CH CINDAHOPE TRADEMARK ROMC
CH BONNYVILLE NITELATCHES PASSION
Fairfax Bonnyville Sweetdreams ( 8 Champions) ROMC
CH BONNYVILLE MIDNITE ENCHANTMENT
CH BONNYVILLE'S WINDCHILL FACTOR
CH BONNYVILLE'S MYSTIC KNIGHT
CH BONNYVILLE'S MYSTIC ENCOUNTER
CH BONNYVILLE'S STROKE OF MIDNITE
AM/CAN CH APPLE ACRES BUILDING BLOCKS
CH BONNYVILLE'S IMAGINE THAT
Fairfax Bonnyville Sweetdreams ( 8 Champions) ROMC